Episodes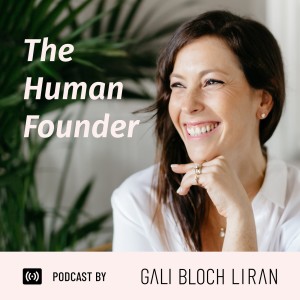 Monday Jul 18, 2022
Monday Jul 18, 2022

How can we spot the social signals we send and accept, and improve our communication as founders & dealmakers?
"It all starts from pain." Ori admits being shy and sensitive as a child. That same sensitivity is still rooted into his character and personality. Oddly, Ori believes it serves as a key component in some of his recent achievements (successful exits) and an effective "fuel" for future ones. His journey was and still is all about accepting yourself and your weaknesses, and sometimes understanding that your 'weaknesses' ARE  your strengths.
In our intimate and fascinating conversation, we talked about learning from your mistakes as a young entrepreneur, about the hidden nonverbal channels behind  every social interaction, who shed a light on the mystery of human communication, and why knowing this is crucial to your success in every field in your life.