Episodes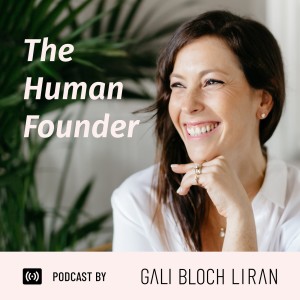 Tuesday Jan 17, 2023
Tuesday Jan 17, 2023
How to build 7 tech companies in 15 years whilst finding your center as an entrepreneur?
"I think entrepreneurs are uniquely positioned to hit those walls more than other people are, because of the difficulties of building a startup, failing, and doing it again - it makes you question yourself much more than other professions will afford you to do."
Sometimes, as much as we might hate it, doubt can be a good thing. It's not about knowing everything right from the beginning, but having the ability to ask the tough and important questions, to be willing to change and be surprised.
This ability is a must, especially as a founder.
I think one of the big secrets that no one tells founders in the beginning of the way, is that the real challenging part of this journey won't be raising the funds, but will come from inside yourself. The highest walls you must break come from within.
It might sound gloomy, but as Jonathan said: "Once you turn that switch of knowing you can do it - it's turned for life, and that's the key."
Diving into everything in The Human Founder podcast episode 89 with Jonathan Ellman, Co-Founder & Chairman of Flip, קו-פאונדר ומנכ״ל Seekers 
This episode is in loving memory of Micha.