Episodes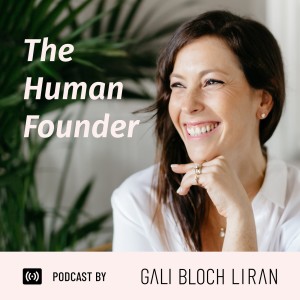 Wednesday Feb 08, 2023
Wednesday Feb 08, 2023
How can we become indistractable?
Nir's research on personal productivity and distraction came from a specific moment in his life, when he and his daughter a quality afternoon together, reading an activity book for parents and their kids, and one of the suggestions there was to ask each other - 'If you could have any superpower, what superpower would you want?'
Unfortunately, Nir shared that he didn't hear his daughter's answer because he was too busy checking his phone. "When I looked up, she was already gone, because I was sending a very clear message that my phone was more important than she was." 
At that point, he realized he needed to reassess his approach to distractions because he could see how it affected every single part of his life.
The superpower he now wanted to cultivate was the power to be undistracted.
He spent five years researching and writing the book "Indistractable" to help people learn how to control their attention and become more successful in life,"but it took me so long because I kept getting distracted! I wrote this book for me, more than anyone else, cause I needed it".
He wanted to provide a tech positive approach that doesn't moralize or medicalize the problem, but instead looks at the root cause of why we get distracted in the first place. 

Diving into the fascinating world of the psychology behind trends in The Human Founder podcast episode 92 with Nir Eyal, Author: Indistractable, Hooked; Investor; Consultant; and a Public Speaker