Episodes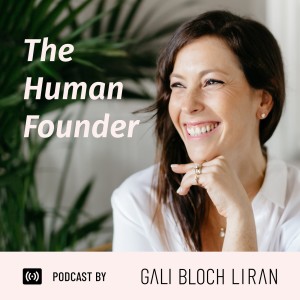 Wednesday Feb 15, 2023
Wednesday Feb 15, 2023
How to dream big and make an impact on your community?
Rabea grew up as the oldest out of five siblings with two amazing parents. Despite the fact that his parents didn't have the opportunity to finish school, they believed in and supported all of their children in completing their education and reaching their full potential. 
Because two of his siblings were diagnosed with Cerebral Palsy (a group of disorders that affect a person's ability to move and maintain balance and posture) and required care, Rabea developed a strong sense of responsibility from a young age, knowing it was his responsibility to care for them with the family for the rest of their lives.
"I always knew I wanted to do big things that affected people at the macro level, and I also wanted to study something in the medical field," something that was heavily influenced by him growing up with his brother and sister and wanting to help them.
And so, he ended up choosing physical therapy. That year he also started what he called his "entrepreneurial adventure" - and opened together with a good friend a study center for pupils in elementary school in the Arabic society  who came from a tough background and had no one to help them with their studying. 
"We were 20 years old, and knew nothing about business and how to start things," but still, they managed to help many kids complete their education. And that was just the beginning.
Diving into everything in episode 93 With Rabea Zioud, Co-Founder & CEO at Hasoub