Episodes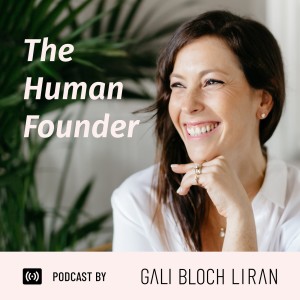 Tuesday Mar 07, 2023
Tuesday Mar 07, 2023
In honor of International Women's Day, I'm excited and happy to share with you a special episode with Natalie Refuah, who shared in our intimate conversation about the insights she gathered during two decades of her career in the worlds of investments and entrepreneurship. Hearing and learning from her sensitive and wise take on the ecosystem has definitely made this day special and inspiring for me, and I hope it can do the same for you. 
"I like looking at things at a macro level - looking from the side of the investors, the LPs that invest in funds, gives you the macro perspective. When I started this journey two decades ago, there were barely women who were Partners, General Partners or analysts, and I think that today it's about 15-20% of women at the top of VCs, so it's definitely better, but I don't see any reason for why it won't be 50%."
Diving into everything in ep 95 of The Human Founder podcast, with Natalie Refuah, General Partner at Viola Growth.