Episodes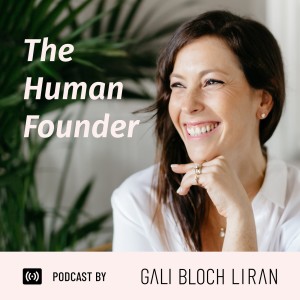 Wednesday Mar 22, 2023
Wednesday Mar 22, 2023
The power of authentic storytelling for founders.
"I do appreciate what I have achieved so far, but I think that my best projects are ahead of me. I believe in continuous learning - the more you know, the more you can give. And I think meaning doesn't come from what you have or receive but from what you give to others. You are not the story - you're the storyteller. It's not about you, people only care about what you can give them - an idea, a way to think about things, a methodology, a message, or a powerful principle - if you give me that, that's what's interesting."

Diving into the fascinating world of branding and storytelling in The Human Founder podcast episode 96 with Eliav Alaluf, Marketing Expert and Author.